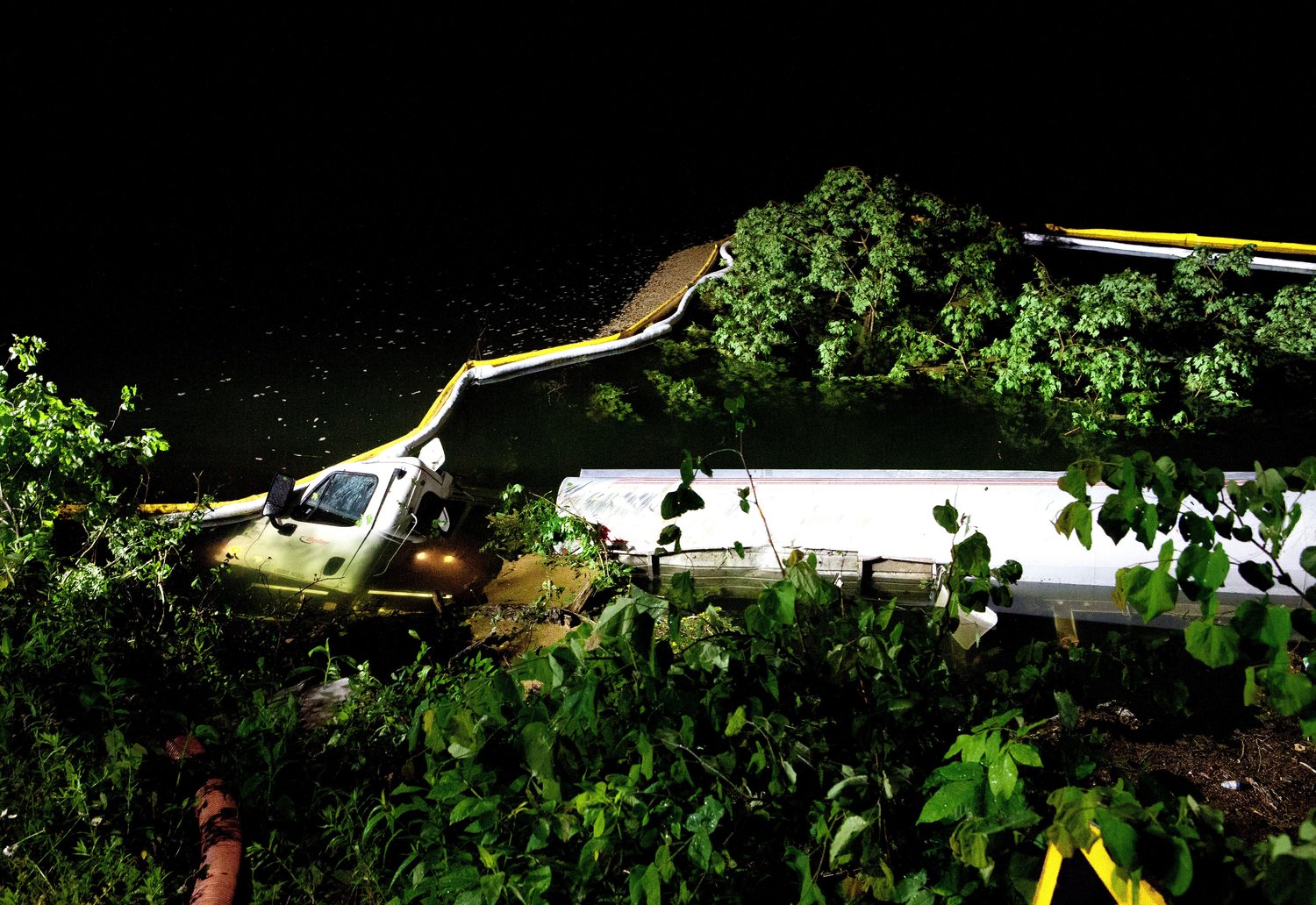 Industrial Environmental and Spill Services
Be it a chemical spill, hydro excavation or disposing off and transporting hazardous waste materials, all of this requires professional intervention due to the risky nature of the situation. At Carolinas Environmental Response Team, we have created a Rapid response team of like-minded professionals to deal with situations that require extra care and precision. The goal of our teams is to competently tackle the issues at hand while staying within the boundaries of environmental friendliness and producing minimum hassle.
Carolinas Environmental Response Team has specialized in both, industrial environmental problems like hydro excavating and hazardous waste cleanup as well as spill services. By using cutting-edge technology that stays in line with the latest upgrades, we have been able successful in providing customized and extremely ideal solutions to our clients. We understand the environmental and legal issues that are attached with these services which is why our teams are trained to execute the task accordingly.
We started off with out Carolina Response team, that was aimed at providing quick responses, we have now evolved into a full-fledged organization that has its ideology aligned with the Green movement.
EMERGENCY SPILL RESPONSE
If your company has stocked chemicals or any other hazardous substances, there is always the likelihood of a spill incident. These situations can easily get out of hand and require the intervention of a professional for cleaning up purposes. This is where we step in. Our Rapid Response Team has been formed by keeping in mind the urgent nature of the job.
Whether the spill on your site was purely incidental or requires an emergency response, we can handle it for you. We are the best in the business and our team does not take any longer than 30 minutes to fully equip itself in order to assist you. Our Rapid Response Team has catered to hundreds of such emergency spills within a year and continues to remain efficient. We take into account the factors that contributed to the spill and deal with it accordingly while keeping your safety as our priority.
HYDRO EXCAVATION
If you're looking for a break from the conventional excavation methods, our hydro excavation technique might be just what you're looking for. Our hydro excavation is a step away from pressure-washing and high-power vacuuming which have proven to be detrimental for underground utilities.
At Carolinas Environmental Response Team, we have opted for hydro excavation as it allows us to reach different depth levels of the soil without completely wrecking the area. It also allows for the excavation process to be carried out at different angles, widths and depths, depending on the nature of the soil. It is an ideal solution as it incorporates technology-optimized machines and employees a minimum amount of labor force and requires minimum to zero backfill and restoration.
HAZARDOUS WASTE TRANSPORTATION AND DISPOSAL
We are skilled to transport, process or dispose any hazardous waste materials which include cylinders, flammable substances, oxidizers, toxic material, radioactive substances, explosives and corrosive and dangerous items. Our team follows the proper guidelines that have been set in place for the transportation and disposal of such items and our team has been trained in ensuring the correct labeling of containers. Be it industrial, commercial or domestic, dealing with your waste disposal problems are our responsibility.
HIRE A PROFESSIONAL
If you are looking for a quick, efficient, compatible and affordable company that can fulfil your disposal and spill needs, then we are an ideal choice for you. Our innovative and unique methods, coupled with our understanding of the importance to practice sustainable and environmentally friendly methods, ensures a smooth execution of the task at hand.